Click here to resize type
Contact Lens Service
Order Contact Lenses Online
Welcome to the Total Eye Care, PA contact lens reorder page. If you have a current prescription and would like to order contact lenses, please complete the information below. At your preference, your contact lenses will be mailed to your home or office or can be picked up at our East Memphis office.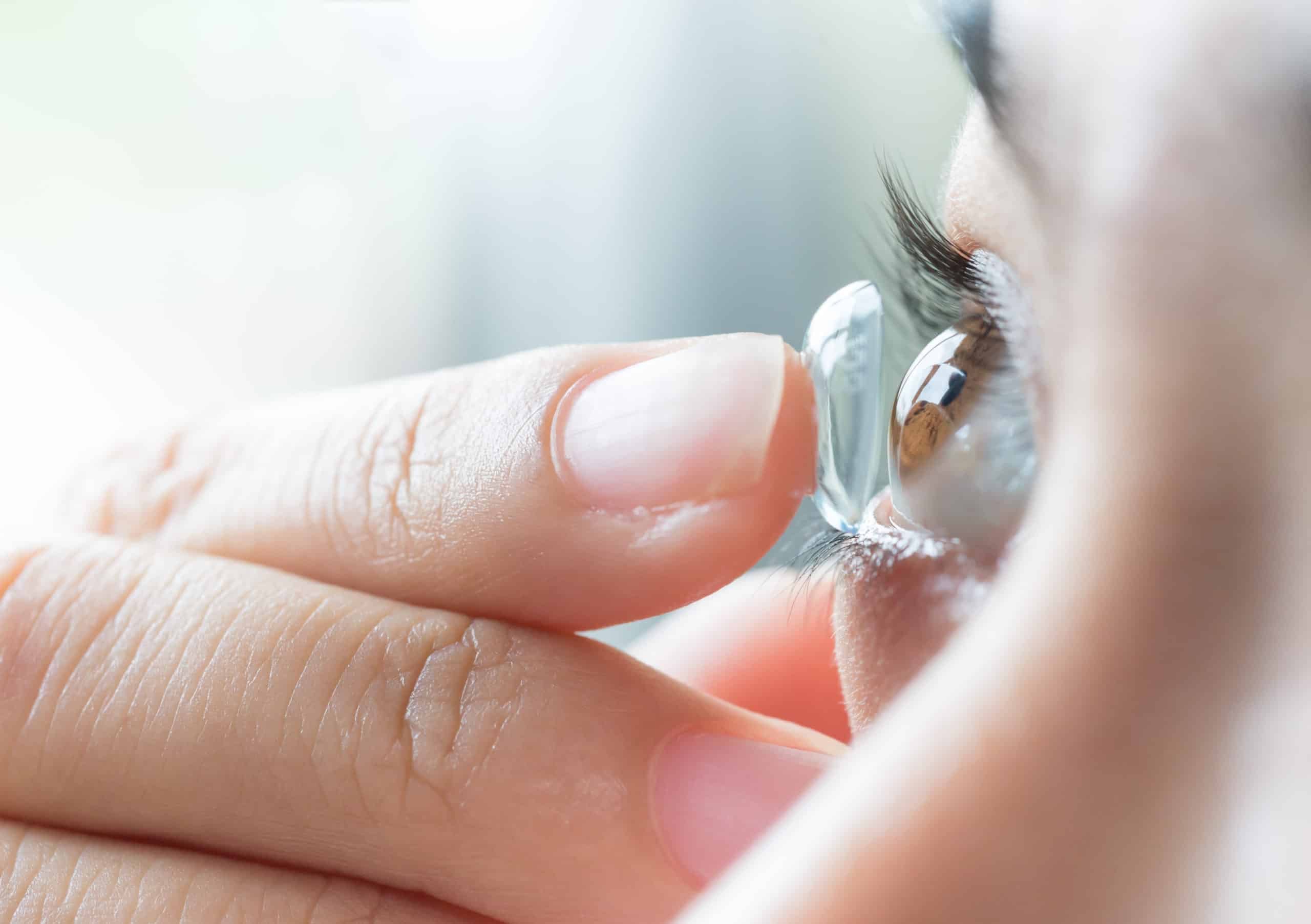 When submitting an order with this form, your name, contact information, and credit card information are transmitted and stored in an encrypted format for your protection. Following submission of the information below, we will contact you with any questions. If you would like to pick up your contacts at our office, we will contact you when they arrive and are available for pick-up.
If selecting the ship to home option, your contact lenses should arrive within one week. If they do not arrive within this time frame, please contact our office at (901) 761-4620. There is an $8 shipping charge, however, this fee is waived for one year supply orders.
If you have any questions or experience any problems completing this form, contact the contact lens department at 901.761.4620.
Specialty Contact Lens Fitting
The Contact Lens Service at Total Eye Care, PA personally fits patients with lenses designed for comfort, convenience and cosmetic needs. Specialty lenses are custom made for patients with corneal disorders. Very often, this allows our doctors to successfully fit patients who have had previous difficulty wearing contact lenses. Our doctors are current with the latest state-of-the-art lens modalities available today.
A contact lens is a medical device. Because the lens makes contact with the eye, a precise fit is necessary. A thorough evaluation and fitting is needed to insure a healthy contact lens fit. When fitting specialty contact lenses, several visits may be needed to "fine-tune" the fit for a satisfactory result and optimal vision.
Contact lenses may also be recommended by our physicians as medically necessary in special instances when contact lenses achieve the best visual potential that eyeglasses cannot deliver. This may be due to an irregular corneal surface, such as in keratoconus, corneal trauma, and post-surgical irregularity.
Regarding Health Insurance:
Most health insurance carriers do not cover the cost of contact lens services or lenses unless they are needed to evaluate or treat medical conditions and symptoms that cannot be treated with eyeglasses.
If you would like to learn more about the Contact Lens Service at Total Eye Care, PA please call and ask to speak with one of our contact lens consultants today at 901.761.4620.
Corneal Refractive Therapy
Now you can be free of daytime contact lenses or glasses and enjoy great vision during your daily activities without undergoing surgery! Recent clinical research combined with the latest corneal surface mapping technology, computerized manufacturing and space age oxygen-breathing materials have brought new science to corneal reshaping.
Corneal Refractive Therapy is a non-surgical process clinically developed to reshape the cornea while you sleep. The result is the temporary correction of myopia with or without moderate astigmatism.
Similar in appearance to standard contact lenses, Paragon CRT therapeutic lenses gently reshape the corneal surface during sleep to provide clear, natural vision when the lenses are removed upon waking.
Because Paragon CRT offers freedom from glasses and the hassle of wearing contact lenses during the day, this leading-edge technology can enhance the lifestyle of those requiring vision correction. Active individuals can freely participate in sports without the interference of glasses or bothersome contacts. Eye irritation and dryness, sometimes associated with contact lens wear due to outside dust and pollutants, are also eliminated.